Coming Soon: Pagoda Kitchen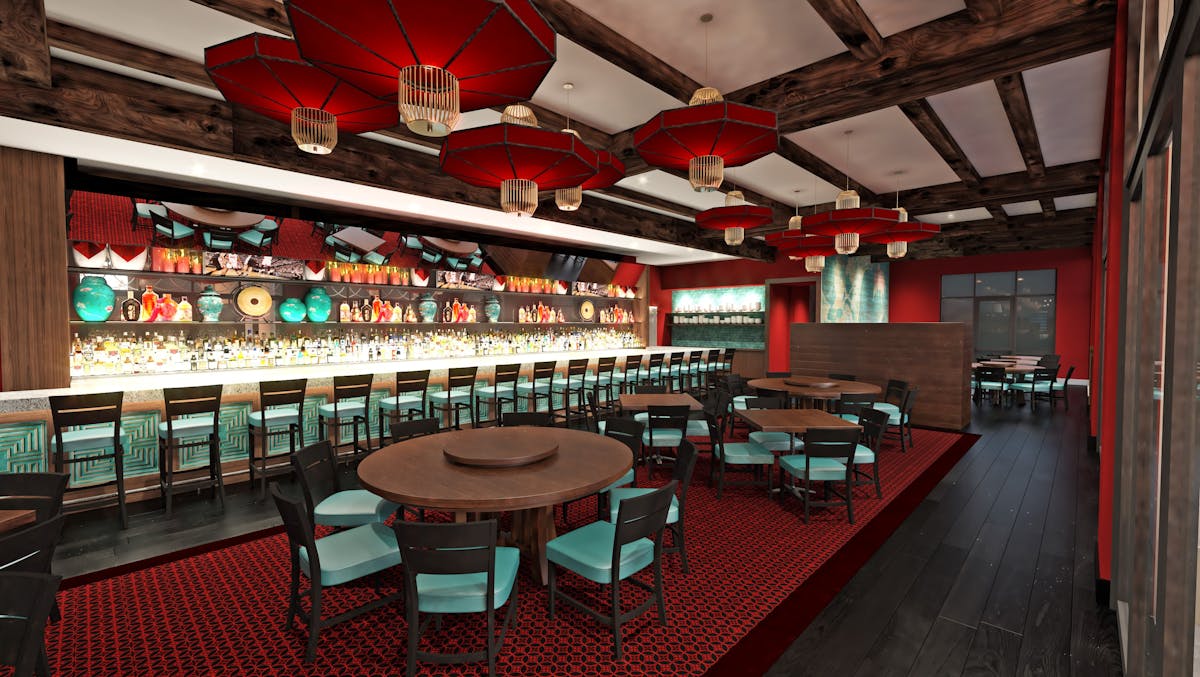 Coming to the Delray Marketplace on Lyons Road and West Atlantic Avenue, Pagoda Kitchen, a neighborhood restaurant celebrating Chinese home-style cuisine, plans to open its doors in October 2021. Pagoda is owned and operated by award-winning restaurateur Burt Rapoport, with Executive Chef Bryan S. Emperor leading the kitchen. Alongside them will be General Manager Kevin Burns, a valued Rapoport's Restaurant Group staff member since 2013 and former manager at Deck 84.
Rapoport has been a Chinese food aficionado for quite some time. He felt this was the right time and place to venture into that culinary segment. After meeting Executive Chef Bryan Emperor; Rapoport trusts he is the perfect person to head up this endeavor. The menu, which will include traditional items such as Peking Duck, Dumplings, Bao Buns, Wonton Soup, Asian BBQ Ribs, Lo Mein, Beef & Peppers, and others, is inspired by Chef Emperor's pan-Asian culinary experiences.
"My inspiration for Pagoda Kitchen comes from my all-time favorite Chinese restaurant, Betelnut which was an institution on Union Street in San Francisco for years," says Burt Rapoport. "It was casual and unpretentious and the food was soulful and delicious. While working in San Francisco, and then visiting there, it was always my go-to."
Chef Emperor has spent three decades learning the nuances of Asian cuisines, immersing himself in culture, language, history, flavors, and ingredients. During his formative years, he had unique exposure to Asian and Chinese dining establishments while growing up in New York City. Chef Emperor was privileged to frequent establishments in the original Chinatown, and the other boroughs, where most westerners were seldom found. Fast-forward to the early 2000s after he graduated from the Culinary Institute of America; Chef was recruited to open a restaurant in Beijing, China by one of the most famous restaurateurs from Shanghai at the time. It was during his time there in 2005 that his first-hand experiences tasting, exploring and cooking the cuisine became part of his everyday life. Since then, he has continued to study and practice regional Chinese delicacies and now has the opportunity to share them with South Florida diners.
In addition to his extensive background with Chinese cuisine; a few career highlights include training with chef Yoshihiro Murata at the three-Michelin-starred Kikunoi Honten in Kyoto; recognized by Esquire Magazine as being among the "Best Restaurants in America" while leading KALU in Charlotte, North Carolina; ranking second in the nation in the inaugural Food and Wine Magazine's "People's Choice Best New Chefs in America;" as well as maintaining 4 Forbes's stars while leading the culinary program of Mizumi at the Wynn in Las Vegas. Emperor brings his knowledge and experience to Pagoda Kitchen, where he plans to express his passion and talents while providing Pagoda Kitchen patrons a memorable experience.
"I'm thrilled to have been appointed Executive Chef for Pagoda Kitchen," says Emperor. "I'm committed to pleasing each of our guests with a variety of original, soulful Chinese dishes and establishing Pagoda as a go-to dining destination in South Florida."
A focal point of the restaurant will be the double, vertical rotisserie which will be roasting Peking duck, Chinese spare ribs and chicken from morning to night. Pagoda will also feature a robust take-out station, plus an indoor bar and a spacious 360-degree outdoor bar, complete with a bevy of creative craft cocktails, beer, wine and sake.
Pagoda Kitchen, slated to open in October 2021, is located at 14917 Lyons Rd, #100, Delray Beach, FL 33446, at the Delray Marketplace. Initially, the restaurant will be serving dinners only, eventually offering lunch and weekend brunch. For more information visit PagodaKitchen.com or follow them on Facebook, Instagram or Twitter.