Pagoda Kitchen | SFBJ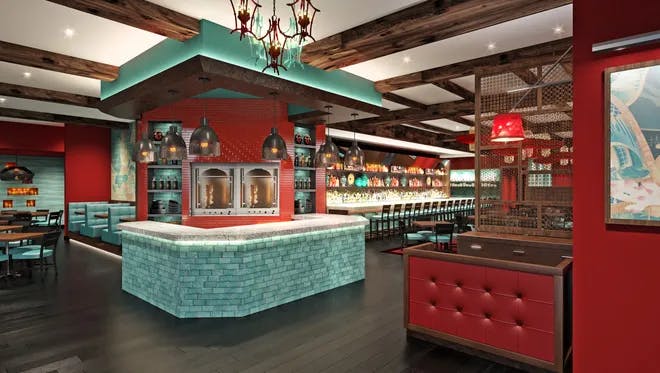 BURT RAPOPORT'S NEWEST RESTAURANT, PAGODA KITCHEN, WILL OPEN IN DELRAY BEACH
By Matthew Arrojas – Reporter, South Florida Business Journal
Local restaurateur Burt Rapoport continues to invest in Palm Beach County, this time with a Chinese cuisine restaurant.
Delray Beach-based Rapoport's Restaurant Group plans to open its newest eatery, Pagoda Kitchen, this October within the Delray Marketplace shopping mall at 14917 Lyons Road. It'll be the restaurant group's third Delray Beach restaurant and its fifth overall in South Florida.
Rapoport's Restaurant Group is perhaps best known for its Boca Raton restaurant, Max's Grille, which opened nearly 30 years ago.
Pagoda, however, will be a stark change of pace from the American and Italian cuisine eateries the restaurateur has opened in the past. The menu will include traditional Chinese dishes such as Peking duck, Mongolian soup dumplings, bao buns, Wagyu beef gyoza and glazed Chinese barbecue spare ribs.
"My inspiration for Pagoda Kitchen comes from my all-time favorite Chinese restaurant, Betelnut, which was an institution on Union Street in San Francisco for years," Rapoport said in a statement. "It was casual and unpretentious and the food was soulful and delicious. While working in San Francisco, and then visiting there, it was always my go-to."
Rapoport announced that Executive Chef Bryan Emperor will lead the culinary team at Pagoda Kitchen. Emperor has experience opening restaurants in China during his career, and he trained with chef Yoshihiro Murata at the three-Michelin-starred Kikunoi Honten in Kyoto, Japan.
Pagoda will have 5,600 square feet of interior space, as well as 2,500 additional square feet of patio space. The eatery will seat 100 patrons inside and another 100 on the patio.
Rapoport's Restaurant Group is planning to hire 100 employees for the restaurant's opening. However, Pagoda will only be open for dinner service to start. Brunch and lunch will open at a later date, and the restaurant will need to add more staff then.
This comes during a hiring pinch for virtually all food and beverage establishments in South Florida. Many restaurant owners have had to use bonuses, higher wages and flexible hours to lure workers back to service jobs as the industry continues to recover form the Covid-19 pandemic.
Rapoport's restaurant portfolio includes Deck 84 in Delray Beach, Max's Grille in Boca Raton, Prezzo in Boca Raton and Burt & Max's right next door to Pagoda Kitchen in the Delray Marketplace.