The Wait is Almost Over!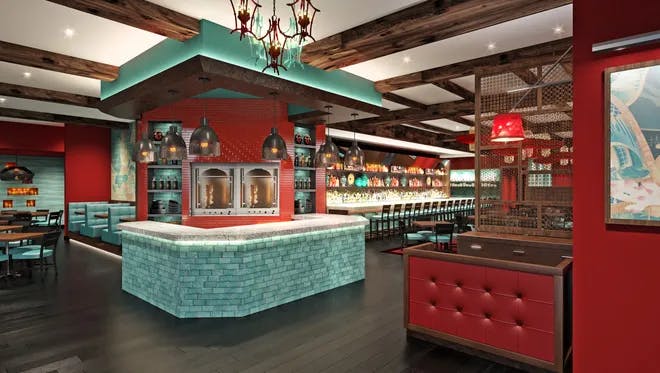 Pagoda Kitchen, the highly-anticipated homestyle Chinese cuisine concept from Rapoport's Restaurant Group will be opening soon with dinner service nightly at 5:00pm and lunch, brunch and take out slated for a later date. Guests will soon get to indulge in Executive Chef Bryan S. Emperor's variety of traditional, soulful Chinese dishes inspired by his pan-Asian culinary experiences.
A focal point of the restaurant will be the sights and smells wafting from the double, vertical rotisserie positioned near the front door. The 5,600-square-foot restaurant will seat 180 with options available both indoor or on an alfresco patio. Pagoda Kitchen features a spacious 16-seat indoor bar, plus outdoor bar and lounge area, complete with beer, signature cocktails, sake, and wine list.
Pagoda's four-sided outdoor bar and accompanying high top and couch area will be a popular destination for happy hour and after dinner drinks. Happy Hour will be available Monday through Friday from 5 to 6 p.m. featuring discounted beer, wine and liquor.
Located at 14917 Lyons Rd Suite 100 in the Delray Marketplace plaza. Reservations will be accepted online only at PagodaKitchen.com, after opening. Stay in the know by following them on Facebook or Instagram, @PagodaDelray.