5 Questions With...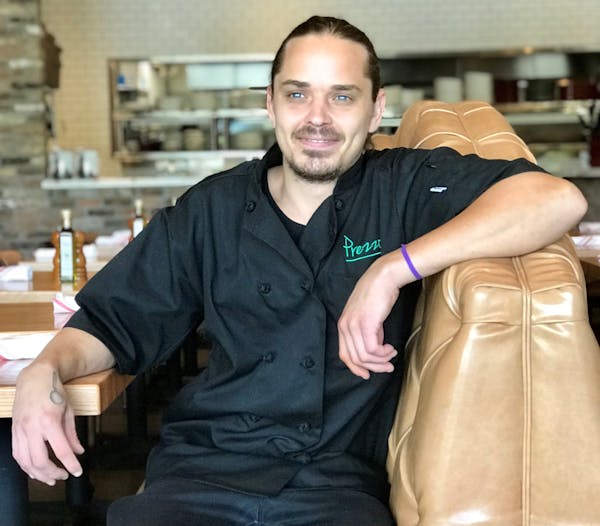 NAME: Patrick Delay
COLLEGE: Culinary Institute of American, 2012
CURRENT CITY OF RESIDENCE: Boynton Beach
CURRENT RESTAURANT/POSITION: Head Chef at Prezzo
1. What's your favorite item on the Prezzo menu and why?
That's always been one of the toughest questions to answer for me. Food in my opinion directly correlates to emotion, so depending on the day my favorites tend to vary. If I absolutely had to choose one, I would have to say the new Lasagna Primavera. I've always been a fan of vegetables. Unfortunately, we have a pre-conceived notion that vegetables are an accompanying side to meat or fish. This lasagna shows that vegetables can be outright delicious and certainly the star of a dish.
2. What would people be surprised to find in your fridge?
Majority of time if you open my fridge you will find it empty with the exception of an overwhelming amount of condiments. The most surprising thing would be in the freezer at any given time, is hot pockets of some variation.
3. What's the one food trend that won't go away fast enough?
For the most part food trends don't really bother me. At the end of the day we are in the hospitality industry so I try to stay on top of food and dining trends as much as possible to keep our guest happy and interested. Although this isn't really a trend as it has been happening the entirety of my career (and most likely long before that) is false allergies. There is a huge difference between an aversion and an allergy. As hospitality professionals we strive to provide unique and enjoyable experiences for each and every one of our guests, however declaring false allergies tends to diminish the seriousness of actual allergies.
4. What about the restaurant industry keeps you going?
This is hands down the easiest question for me to answer. Everything about this industry keeps me going. The constant moving parts, the need to be better each and everyday and so much more. I find it super hard to be bored in this industry. The people I have gotten to meet, and will continue to meet over the years, are also some of the most interesting people in the world. I can't see myself doing anything else while being as energized and excited to work as I do in this industry.
5. What would your 'final meal' be?
That's impossible to answer honestly. But hot pockets for sure would be included somewhere.
Learn more about Chef Patrick Delray on Prezzoboca.com.