A Sit Down with Carly Yoost, Child Rescue Coalition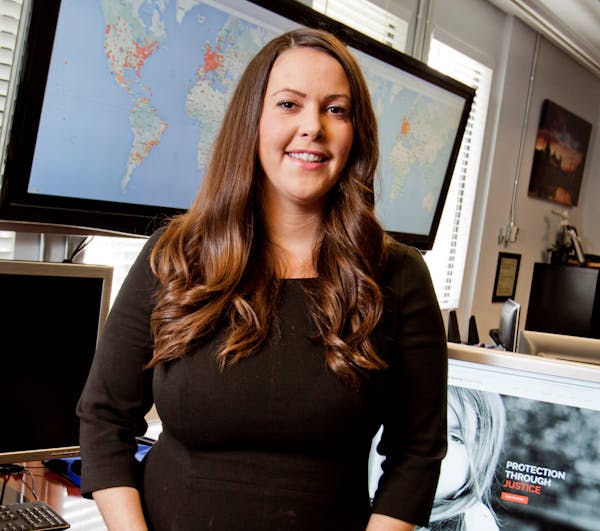 We're teaming up with local non-profit, Child Rescue Coalition, on our annual summer kids meal promotion.
Dine at Burt & Max's, Deck 84 and Prezzo on a Monday through Thursday this summer and recieve a $1 kids meal with any adult entrée purchase. Every dollar from the kid's meal purchased during the promotion will be donated to this Boca Raton based non-profit who help rescue children from sexual abuse by building technology for law enforcement to track, arrest and prosecute child predators
We sat down with the founder of Child Rescue Coalition, Carly Yoost, to answer some questions about her organization and how we can help her continue her mission.
What prompted you to start this organization?
Protecting the innocence of children is the cause that my family and I have been very passionate about for decades. My father, Hank Asher, was a data mining legend who initiated the development of our CPS Technology. It is a world renowned technology that provides the most comprehensive view of where child predators around the world are downloading and sharing sexually explicit content of children online.
When my father suddenly passed in 2013, I felt driven with purpose because I knew how important this technology could be for saving kids. I couldn't just let this amazing initiative disappear. I wanted to honor my father's legacy, protect children from sexual abuse, and ensure this suite of tools would continue to be made available to law enforcement officials free-of-charge.
I formed Child Rescue Coalition as a not-for-profit organization with the mission to rescue children from sexual abuse by building technology for law enforcement, free of charge, to track, arrest, and prosecute child predators.
Tell us about a little bit about the technology and how it works?
Every day, all across the globe, over a million child sexual predators fueled by technology are targeting innocent children to become their victims.
Child Recue Coalition's Child Protection System (CPS) Technology provides law enforcement with the most comprehensive view of where child predators around the world are downloading and sharing illegal child sexual abuse material. It gives law enforcement the data needed to track, arrest and prosecute child predators, and more importantly, safeguards the innocence of children from sexual abuse.
We are proud to have trained over 11,000 law enforcement officers in all 50 U.S. states and 95 countries on our technology. Because of CRC's tools, law enforcement has arrested more than 11,000 dangerous predators and rescued more than 2,500 children from sexual abuse and exploitation.
What's one piece of advice you would give to parents when it comes to their children and the internet?
Unfortunately, as the internet has grown so has the problem of online child predators. At Child Rescue Coalition, we urge parents to be aware of where your children are spending time online. All devices should be off limits in children's bedrooms and bathrooms and used in the common areas of a home. Parents should use caution when posting on social media about their children. We encourage parents to "Pause Before You Post" making sure not to expose too much about their children online. More tips can be found on the parent's page of our website at childrescuecoalition.org/parents
What do you like best about having your headquarters in Boca Raton?
Child Rescue Coalition is honored to be based in Boca Raton. We have strong and dedicated law enforcement agencies and we are happy to provide our technology to them and successfully partner on the arrest of predators in our community. We depend on donor support and I am grateful that Boca Raton has a culture of philanthropy.
What can the local community do to help your organization?
Visit Child Rescue Coalition's website at www.childrescuecoalition.org to learn how we help protect children from predators and find out how you can prevent your child's image from getting into the wrong hands.
Consider donating to CRC and join the fight to protect our children.
With a $25 donation, you can help rescue a child from sexual exploitation and prevent abuse.
Please sign up for our newsletter and attend our South Florida fundraisers. Let's get to work together!
What is your favorite recent success story?
Recently Child Recue Coalition's CPS Technology was used to identify and apprehend a gymnastics coach at Twisters Gymnastics in Boca Raton. This predator was in possession of child sexual abuse material and had access to the children of our community. This really hit home for me as I had enrolled my own children there. This shows that traditional background checks are not enough, predators search for positions of trust, and they can be your teachers, your pediatricians or your gymnastics coaches. I am proud that our technology enabled law enforcement to arrest this predator.