A Sit Down with Tammy Lawrence, The Edge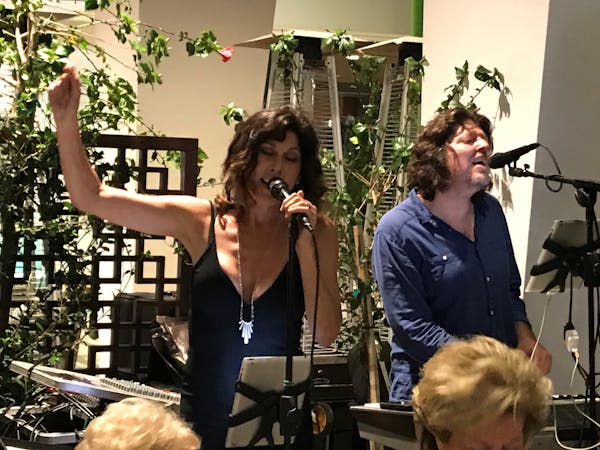 1) When Did You First Know You Wanted to Be a Singer?
Coming from a musical family my desire to sing came very early. I started singing at the age of 7. My parents would include myself and my two brothers to perform with them. We grew up on the road performing all over the country.
2) How Long Have You Been Performing as The Edge?
The Edge began in 2000
3) Who Are Your Biggest Influences?
My mother, she was an incredible singer. I grew up listening to a variety of music from standards to rock, so the list is vast. Natalie Cole, Carly Simon, Nancy Wilson (the jazz singer), Stevie Nicks, Pat Benatar, Tom Petty, U2, Sting and just about anything 70's.
4) What is Your Favorite Part About This Line of Work?
Doing something I love with people I love that actually touches people. It really doesn't matter if there is 2 or 200 people listening. Being in a band playing/creating music is a very intimate experience, much of the time it's about creating and sharing the moment with the people on stage with me. My bandmates are everything and are so incredibly talented. Mario has worked with some of the best in the biz from Gladys Knight to Shakira (World Tour). Steve also has performed with amazing artists including Tony Bennett, Marvin Hamlisch and even Shirley Jones.
5) Tell Us About Your Most Memorable Performance?
Over the years we have had the pleasure of performing for all kinds of people from Olympic athletes to various celebrities but my most memorable experience was having the honor of working with 12 -time Grammy nominated songwriter, Dennis Lambert. We did a show with Dennis a couple years ago and got to sing with a number of artists that he wrote and produced for. We worked with Player, The Tavares, and Mickey Thomas (Jefferson Starship). It was so much fun to sing on all these songs that I had grown up listening to
You can catch Tammy Lawrence and The Edge at Prezzo every Thursday night from 8-9:30 p.m. and at Max's Grille on Wednesdays (8-11pm) and Saturdays (8:30-11:30pm).