Burt's Note | Summer '19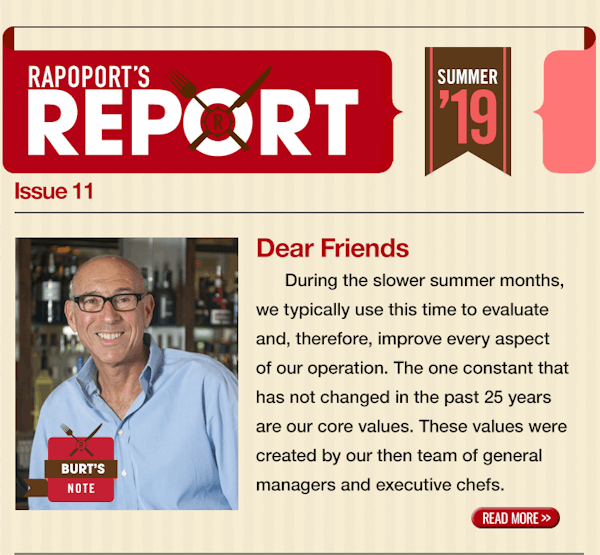 Dear Friends,
During the slower summer months, we typically use this time to evaluate, and therefore, improve every aspect of our operation. The one constant that has not changed in the past 25 years are our core values. These values were created by our then team of general managers and executive chefs. We use these values to guide us through our everyday decision making.
Our core values are:
Have Great Food & Beverage
Treat Our Guests Like We Wanted To Be Treated When We Are Guests
Have Our Employees Feel They Are Working For The Best Restaurant Company in Palm Beach County
Continue To Grow As Individuals
Be Financially Successful
We strive to consistently execute the first four values knowing the fifth value will then take care of itself! We list 'be financially successful' last as we will never make a decision that compromises the top four values.
Enjoy your summer!