Chef Shuffle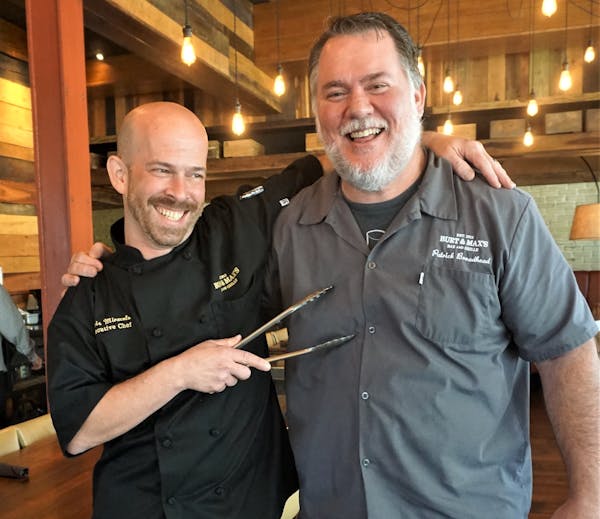 Rapoport's Restaurant Group recently appointed talented chef Chris Miracolo as Executive Chef at Burt & Max's. He replaces Chef Patrick Broadhead, who has been promoted to Culinary Director for the restaurant group overseeing group menu changes, group purchasing, and culinary operations at the Rapoport's location – Deck 84, Burt & Max's and Prezzo – with minor support to Max's Grille.
"Chef Chris Miracolo brings a wonderful mix of kitchen management experience and culinary creativity to our organization," says Burt Rapoport president of Rapoport's Restaurant Group. "He comes with a strong background of working at some of South Florida's top restaurants. We are looking forward to seeing his talents grow at Burt & Max's."
Miracolo has worked at notable restaurants over the years such as Mark's Las Olas, Himmarshee Bar & Grille, Tarpon Bend, Max's Harvest and more. In 2013 he joined Chef Peter Boulukos and Tim Petriollo as the opening Executive Chef of S3 in Ft. Lauderdale. During his 5 years there, Miracolo served as Broward's Culinary Chair for the South Beach Wine & Food Festival and hosted annual dinners with Food Network's chefs such as Todd English, Amanda Freitag, and Marc Murphy. Just before taking on his position at Burt & max's he was the head chef of The Restaurant People's venture "TRP Taste," an intimate 26-seat culinary theater where they presented a series of "one of a kind" dining experiences.
At Burt & Max's, he will be responsible for menu development, budget and kitchen inventory management and oversee a team of chefs and kitchen staff. Miracolo refers to his style of cooking as globally eclectic. He carefully sources product, uses simplistic preparations and strives for perfect execution every time. Known for providing modern American cuisine, Burt & Max's will benefit from Chef Miracolo's thoughtful recreations of the classics.