Due South Beer Dinner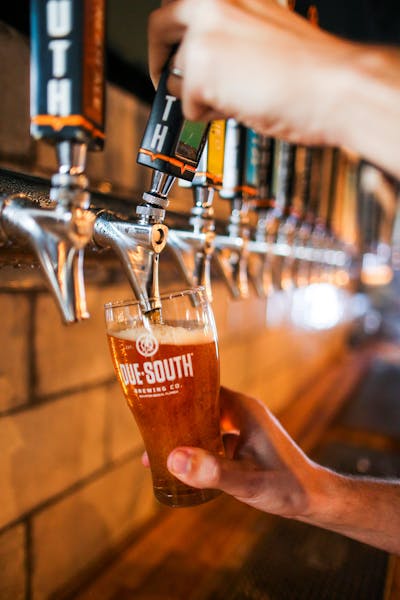 Plan your next date night or evening out at Burt & Max's beer pairing dinner on Thursday, August 29 featuring local brews from Due South Brewery. This special dinner event is reservation only, as space is limited so guests are encouraged to sign up quickly. For $69 per person, guests will enjoy a five-course sit down dinner with guided insights on the beers and the specially paired dishes.

Burt & Max's Executive Chef Chris Miracolo has prepared a menu of palate-pleasing dishes based around the five brews chosen for the evening. Hired back in May, Chef Miracolo has begun to leave his mark at Burt & Max's. This will be the first of many pairing dinners to showcase his globally-eclectic style of cooking and overall passion for the craft. Alongside him for the evening will be Doug Fairall of Due South Brewery to guide the guests through their dinner discussing the brewery and fully explaining the beer presented with each course.
To reserve your spot please call Amber Clark, Rapoport's Restaurant Group Director of Marketing at 561.826.1790 or by emailing aclark@rapoportsrg.com. Reservation deadline is Tuesday, August 27.