Ending the Year on a Positive Note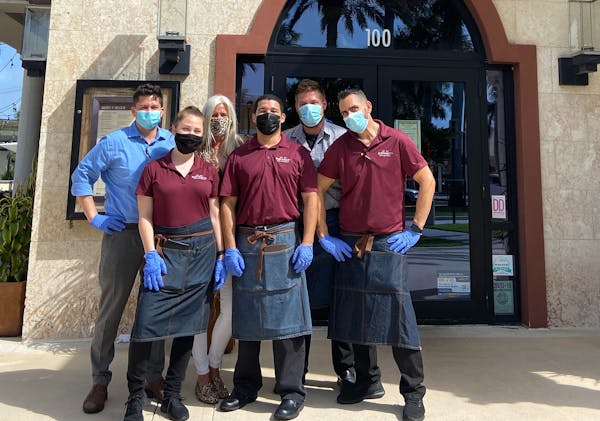 At Rapoport's Restaurant Group, our goal is to provide a welcoming atmosphere and quality service to all of our guests. In addition to that, we strive to provide our employees with strong leadership and the best possible working environment. We are proud to share that Rapoport's Restaurant Group was recently awarded two recognitions that honored these commitments to our guests and our staff.
In August, TripAdvisor released their Traveler's Choice awards, which honors hospitality businesses that deliver consistently great service. This designation is presented to approximately 10% of total businesses on TripAdvisor worldwide that have consistently achieved great reviews over the past year. Deck 84, Burt & Max's, Max's Grille and Prezzo were all honored with this award.
Then, in September, Rapoport's Restaurant Group was named the number one medium-size workplace for South Florida Sun Sentinel's "Top Places to Work" 2020 list. We also received the 'Leadership' specialty award for the mid-size category. The list, which recognizes 90 companies to work for in South Florida is based solely on employee feedback, was gathered through a third-party survey. The anonymous survey unique measures 15 drivers of engaged cultures that are critical to any organization's success, including alignment, execution and connection, just to name a few.
A big thank you to all of our guests and employees for recognizing our commitments to you. Here's to a great season!