Meet Chef Rojas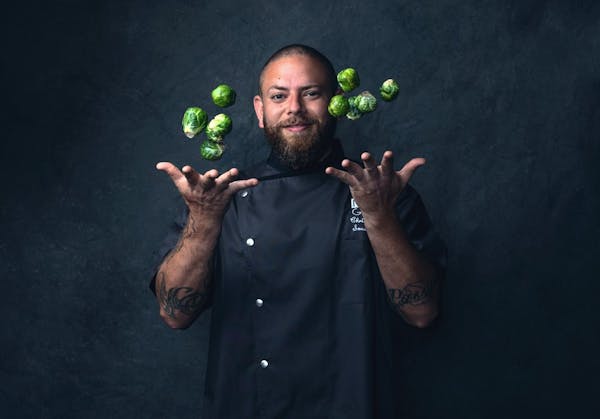 With over 17 years of culinary experience under his belt, Chef Chris Rojas of Max's Grille has re-envisioned the beloved Boca Raton mainstay's menu to reflect an adroit, modern American dining experience. In his role, Chef Rojas oversees culinary operations including recipe development for daily specials and plant-based plates, staff training and overall quality control
Rojas, a Venezuelan native raised in Miami, began his professional career at Le Cordon Bleu where he earned his Bachelor's Degree in Culinary Arts. His passion for food and insatiable interest in all things culinary was cultivated in formative years spent in his familial kitchen in Little Havana. There, he learned to prepare Latin American dishes from scratch and developed a love for creating food that honored his Miami roots.
Most recently, Rojas has embarked on a new, vegan lifestyle that spans beyond his personal life into the kitchen. In 2016, Rojas cofounded Bol Bar; a virtual restaurant concept offering flavorful and affordable vegan food, where he served as Executive Chef. Prior to that, 2012 to 2016, Rojas helmed the kitchen at Coral Gables' Japanese favorite, Ikura Sushi as the restaurant's Executive Chef. In just four years, he established his reputation at the small neighborhood eatery, notable for its authentic Japanese dishes and standout sushi selections and earned himself a nod from Brickell Magazine as "Best Sushi Chef." Rojas had spent his earlier years as a Sous Chef in kitchens all over the Magic City at highly esteemed restaurants including Bongo's Cuban Café, Zuma and Red the Steakhouse.
While currently he is a Sous Chef at Max's Grille, Rapoport's plan to use his knowledge and expertise on plant-based cuisine at all our locations.