Recipe Corner: Camp Fire S'mores Cocktail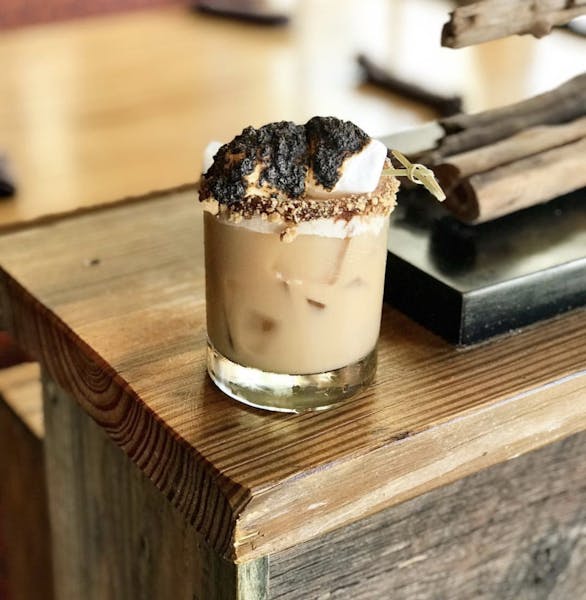 As we all know, there is a national holiday for just about anything these days. From best friends day to walk your dog day or national popsicle day or broccoli day. Well on Friday, August 30 we are celebrating National Toasted Marshmallow Day with our Camp Fire S'mores cocktail from Burt & Max's. Featured on their dessert menu, this after dinner dessert drink is the perfect way to end your meal. Can't make it out to the restaurant? Our bar manager Joey has shared his secret recipe for this delicious concoction so you can prepare it at home.
Here's how:
Ingredients:
1.5 oz. vanilla vodka
1 oz. chocolate liqueur
Scoop of Whipped cream
Crushed graham cracker crust
Toasted marshmallows
Directions:
Rim a rocks glass with crushed graham crackers
In a shaker with ice add the vanilla vodka, chocolate liqueur and whipped cream
Shake vigorously and then strain into rocks glass over ice.
Toast 1-2 marshmallows on a cocktail stick (or toothpick) using your preferred method (a handheld torch is used at B&M's). Place on top of the glass
Enjoy!