Recipe Corner | Root Beer-braised Short Ribs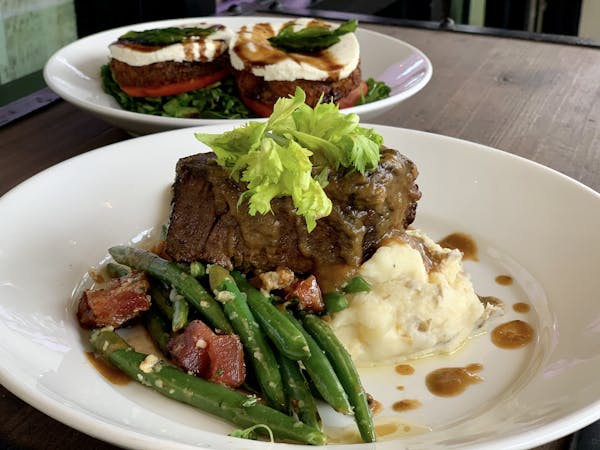 Serves 4
INGREDIENTS
4 EA. 10-12 OZ. BONELESS BEEF SHORT RIBS
1 CUP DRY RED WINE
1 EA BAY LEAF
1 EA SHALLOT, SMALL DICE
3 CLOVES CHOPPED GARLIC
2 OZ VEGETABLE OIL
2 TBLSP TOMATO PASTE
1 CUP COCA-COLA
1 QT BEEF STOCK
1 CUP ROOT BEER
1 EA MEDIUM YELLOW ONION, MEDIUM DICE
1 EA CARROT, MEDIUM DICE
2 RIBS CELERY, MEDIUM DICE
2 TBLSP KOSHER SALT
1 TBLSP GROUND BLACK PEPPER
DIRECTIONS:
Heat a large saucepan over medium-high heat.
SEason short ribs liberally with salt & pepper. When the pan is hot, add the oil and sear the short ribs on all sides until well browned. Remove short ribs and reserve on a plate.
Add the shallot, onion, carrot, and celery in the same pan, cooking until well browned.
Add the garlic & tomato paste and cook for 3 minutes more; deglaze with wine, bring to a boil and reduce by 1/2.
Add beef stock, Coca Cola and root beer and return to a boil. Return the short ribs to the pan, ensuring they are submerged in the cooking liquid.
Add bay leaf. Taste for seasoning, adding more if desired.
Cover and reduce heat to low; or, if using an oven-proof container, cover and braise for 300 degrees for 3-3.5 hours or until starting to fall apart.
Allow to rest for 30 minutes before serving, swimming any fat that might have rendered and is flowing on top. Serve with sauce and vegetables ladled over the top.
OPTIONS FOR ACCOMPANIMENTS
Horseradish mashed potatoes, sauteed green beans & mushroooms
Buttered noodles & roasted asparagus
Parmesan risotto with charred broccoli