Recipe Corner: Sun-Dried Tomato Hummus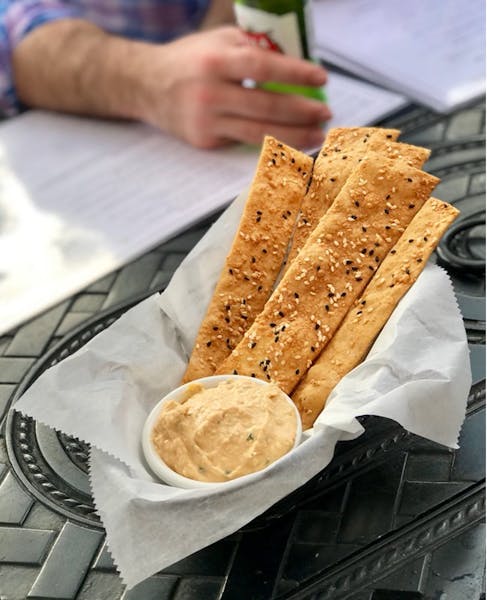 This oldie-but-goodie dates back the early 2000s. The Sun-dried tomato hummus from Max's Grille is served with house-made breadsticks and remains a bread-basket staple to this day. The recipe hasn't change a bit and still remains to be a fan favorite. If time permits, make the dip a few hours in advance, or even better, the night before, to allow the flavors to develop and meld.
Ingredients:
1 15 ounce canned chickpeas, drained
3 tablespoons of roasted garlic
1/3 cup loosely packed Italian parsley leaves
1 teaspoon sesame oil
3 tablespoons (about 6 small pieces) marinated sundried tomatoes
1/2 teaspoon of kosher salt
2 tablespoons fresh lemon juice
3 tablespoons olive oil
In the bowl of a food processor fitted with a blade attachment, process all ingredients except olive oil until smooth. With motor running, drizzle olive oil in slowly through feed tube until mixture is smooth.
Makes about 1 3/4 cups.
Serve with crackers, carrot sticks, celery, cucumbers or any vegetable of your liking.
Featured in the You Asked for It recipe column in the Sun Sentinel on January 15, 2016.
Please note, Rapoport's Rewards cards and gift cards are NOT valid at Max's Grille.