Spoil Your Pet, While Supporting Vets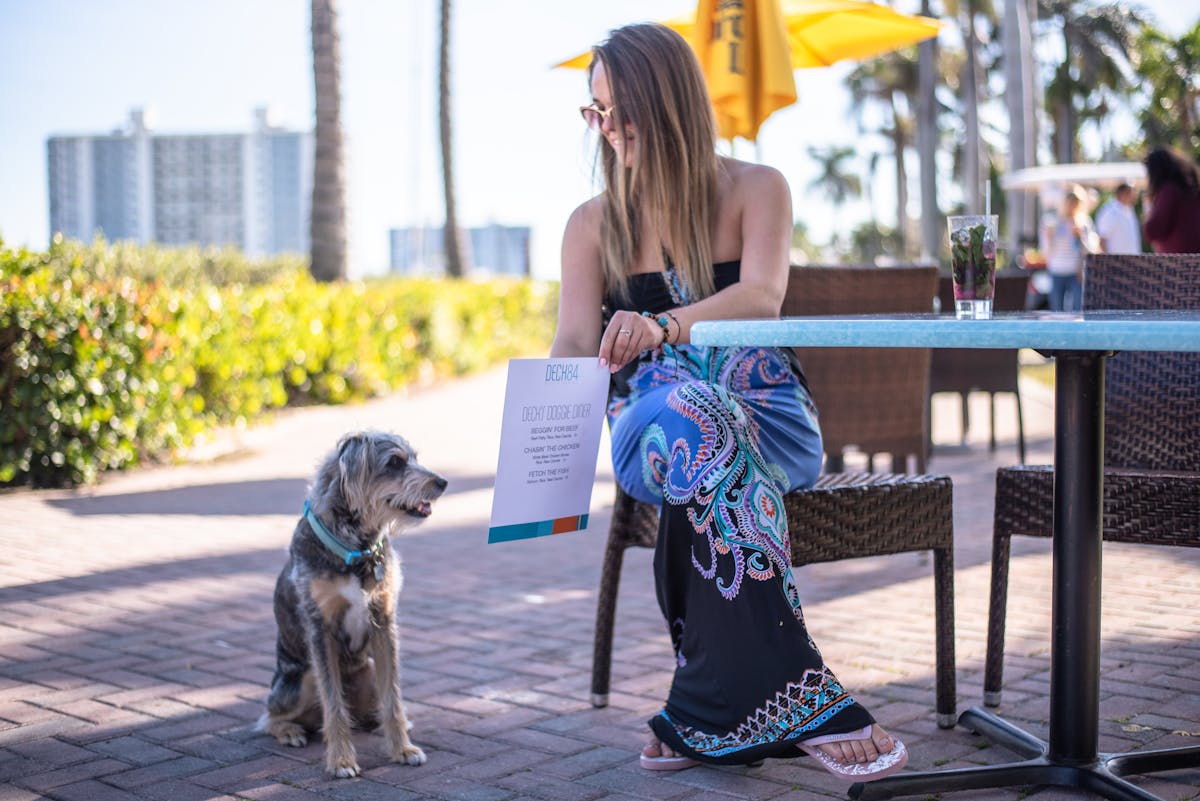 The Boca Raton staple, Max's Grille has been serving up delectable entrees for doggos for over five years, with the other locations following suit just last year. Rapoport's has now decided to team up with Vets Helping Heroes, a local charity that provides service dogs for active-duty military and retired veterans recovering from the physical and psychological challenges they suffered as a result of their service to our country. 20% of the proceeds from any dog menu item will be donated to the Vets Helping Heroes foundation.
"We are so honored for this partnership and the outreach it will provide to our charity and the veterans we serve," states Lisa Fendrich, Executive Director for Vets Helping Heroes, Inc.
Doggie menus are available upon request and include dishes such as Chasin' the Chicken, Beggin' for Beef, or Fetch the Fish. Each entrée includes protein served with rice raw carrots or green beans.
Guest service is always a top priority for a Rapoport's Restaurant Group location which is why there are etiquette tips for the dogs to ensure dog owners and non-dog owners both have an enjoyable experience. These tips are displayed on the back of the dog menus for reference. Ground rules include keeping your dog leashed at all times, four-legged friends are NOT allowed on the tables or chairs, excessive barking will not be tolerated, and dogs are only allowed to eat or drink from specified bowls and plates (or you can bring your own).
Guest are encouraged to bring along their dog best friend to show them a tail-waggin' good time and while supporting a good cause.