Tip from a Pro: Bill Dorton of Purlife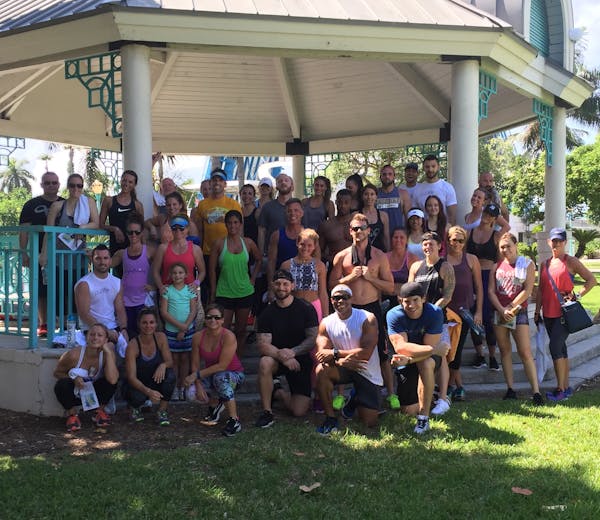 Looking to stay fit and be healthy in the new year? Bill Dorton, head trainer at Purlife Fitness in Delray Beach, shares advice on how to stick to your fitness goals this year. Here's some tips on how to stay focused and stay on track.
- Take the time and plan out your week in advance. Figure out what days/times work with your schedule, mark them in your calendar, and make it happen.
- Set weekly, monthly, and long-term goals. (For example, maybe one week you want to make it to the gym four times, and over one month you want to improve your cardiovascular endurance.) Write these goals down and chase them. Make them tangible yet challenging, and set specific dates for each. Once one is reached, set another!
- Use the buddy system. Work out with a friend, or at least communicate your goals to one another! Teamwork makes the dream work.
- Join a gym that fits you. Not all gyms are right for all people. Find a gym that makes you comfortable and makes you truly enjoy going to. If you don't love your gym, you will be much less likely to stick to your fitness goals.
- Take Group Exercise classes. Find a class program that fits your goals. Classes take the thinking out of the workout, and they are a great way to stay accountable, stay motivated, and meet new people.
- Try a personal trainer. Still need that extra push? Not comfortable with where to even begin? Personal trainers are a great source for motivation and knowledge - and employing a personal trainer means setting an appointment, which assists with you staying on track.
Catch Bill and his team of trainers at Deck 84's monthly free workout series, Rise & Grind. Join us on the last Sunday of the month for a bootcamp style workout at Veteran's Park followed by 20% off brunch at Deck 84 after the class. Visit Deck84.com/events to learn more or register for the next one!