Main content starts here, tab to start navigating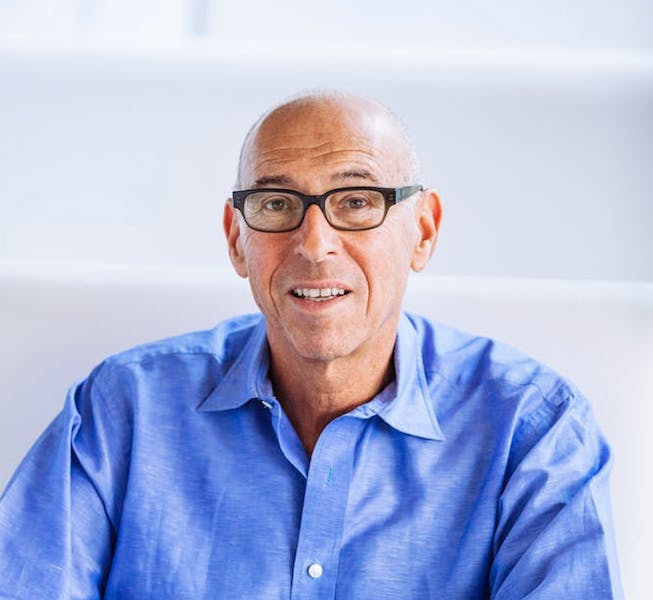 Burt Rapoport
President
A visionary, third-generation restaurant aficionado, award-winning restaurateur Burt Rapoport has led an impressive legacy in the South Florida restaurant scene for over three decades. Rapoport started his career in New York City, where his family owned and operated a successful kosher dairy restaurant for fifty years. President of Rapoport's Restaurant Group in Boca Raton, Florida, he is recognized for his dedication to providing high-quality cuisine for a good value, a warm and welcoming ambiance, and truly attentive service at all of his restaurants.
An industry leader revered for his progressive vision, management style, and hospitality expertise, he was on the board of the South Florida Chapter of the American Institute of Wine and Food (AIWF) and he served on the advisory board for Johnson & Wales, the largest culinary university in the United States, for over ten years. He is also a Trustee for the Boca Raton Chamber of Commerce. A Boca Raton, Florida, resident, Burt enjoys traveling, swimming, and surfing.
He holds the title of 2017 Power Leader in Hospitality and 2016 South Florida Ultimate CEO by the South Florida Business Journal, 2008 "Business Leader of the Year" by Boca Raton's Chamber of Commerce, 2007 "Restaurateur of the Year" by Gold Life Boca, Gold Coast and Palm Beacher Magazines, and has won numerous Readers' Choice Awards from Boca Raton Magazine for each of his restaurant concepts including Favorite Restaurant, Best Service, Best Business Lunch, Best Dining Entertainment, Best Fine Dining and Best Outdoor Dining. Not only recognized locally but on a national level, Rapoport's Restaurant Group won the 2013 Southeast DREAM BIG Small Business of the Year Award and the national Community Excellence Award, recognizing a small business' community commitment, presented by the United States Chamber of Commerce. He was also honored by his alma mater, Arizona State University, when he was inducted in their Sun Devil 100 program in 2016, which honors university alumni business leaders and entrepreneurs. Rapoport's Restaurant Group was also recognized by Restaurant Hospitality magazine in 2018 as one of the RH 25: Coolest Multi Concept Companies.
Rapoport's Restaurant Group was named the number one medium-size workplace from South Florida Sun Sentinel's "Top Work Place" 2020 list which is based solely on employee feedback gathered through a third-party survey. This regional recognition also secured Rapoport's as a 2021 "Top Workplaces USA" award winner. Only 6 out of the 90 South Florida regional winners earned the national award too.